SpaceGrid® DoubleSpace™ Pusher Trays
A Versatile SpaceGrid Solution for a Wide Range of Package Widths
Retail Space Solutions' DoubleSpace™ pusher trays offer a new solution for narrow products that are difficult to display using other merchandising methods. Packaging that measures as little as 2 inches wide is neatly stocked in the DoubleSpace system, which can also simultaneously display products with widths ranging up to 8 inches. DoubleSpace pusher trays make it easy to attractively group different-sized products, all while delivering the improved merchandising aesthetics and easy product stocking that yield a significant return on your investment.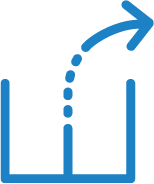 Removable Center Partition
In place, allows two products (each under 4″ wide) to occupy one tray
Removed, allows placements of one product up to 8″ wide
Storable under the tray

Independent, Lockable Side Wings
Each wing can be independently adjusted
Allows co-merchandising of different-sized products
Once in place, wings lock to avoid accidental movement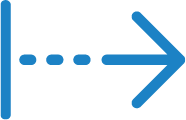 Pullout Tray
Allows a more efficient stocking process
Reduces labor time
Ensures proper stocking rotation of dated products and a reduction in out-of-stocks
Makes stocking easier by automatically locking pushers when the tray is removed, unlocking when the tray is replaced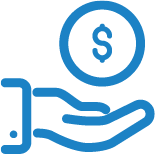 Built to Boost Sales and Reduce Expenses
Front lens allows price and promotional information to be shown on tray
Lens can be removed without impacting product stability
Rugged ABS plastic tray is proven to withstand challenging retail environments
DoubleSpace adjustable-width trays bring order to jumbled product displays, neatly grouping narrow products and wide products together.