SimpliStock™ Shelf Pusher Trays
Creating Order and Ensuring Visibility on Shelves
SimpliStock™ shelf pusher systems improve the shopping experience by keeping packaged goods – like snacks, candy, frozen items – neat and organized on the shelf. The platform quickly attaches to existing metal or wire shelves and can easily be repositioned for any planogram changes. Centered pusher gently moves products to the front and is designed to prevent product twisting, deliver better visibility and generate more sales.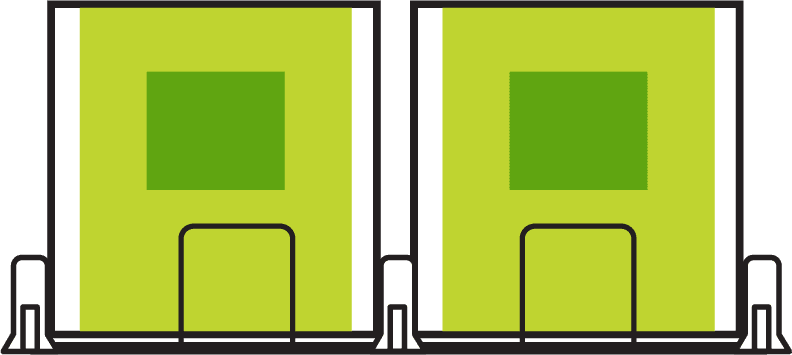 Front-faced products create new store feel every day
Pusher brings product to the front of the shelf to create the feel of a new store opening every day, making purchasing decisions easier for shoppers.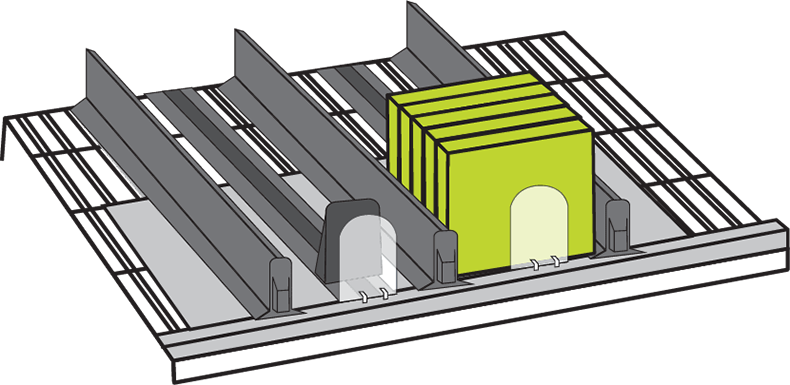 Wire or metal shelves now have a pusher solution
Strong magnetic platform holds pusher in place on metal shelves, while push-through stabilizers ensure platforms rest securely on wire shelves.

Modular components adjust to package sizes
Divider walls and pushers move quickly and easily to fit products and adjust to new planograms.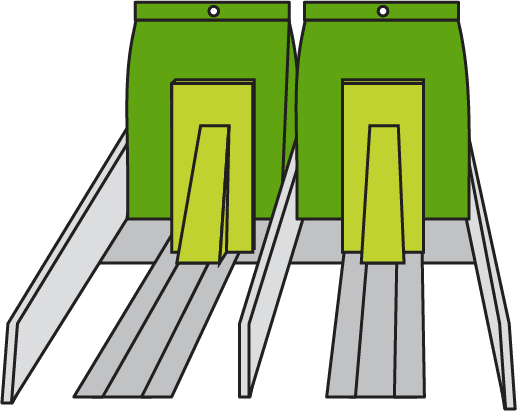 Centered pusher keeps products from twisting
Pusher is centered perfectly behind the products, preventing them from turning and twisting while moving forward.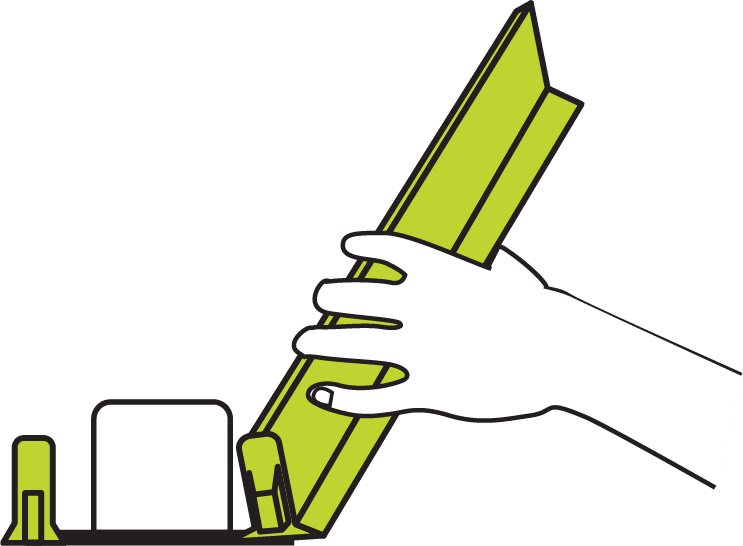 Durable components for long-term performance
Platforms and pushers are built from ABS and HIPS plastic for durability, while polycarbonate lenses keeps product visible & secured in the pusher.
Shoppers are in and out of the freezer all the time. SimpliStock™ pusher systems help drive sales and make it easy to maintain a new store look from open to close.