SimpliStock™ Peg Pusher Trays
An Innovative Solution to Keeping Products Front and Center
SimpliStock™ shelf pusher systems keep products front-faced and uncluttered, creating an intuitive shopping experience. The patent-pending SwiftHook™ connects easily and can be quickly repositioned for any planogram changes. The lightweight, durable tray adjusts to fit any size product. The centered pusher paddle keeps products moving forward smoothly without twisting or tearing, resulting in clear displays and boosting sales.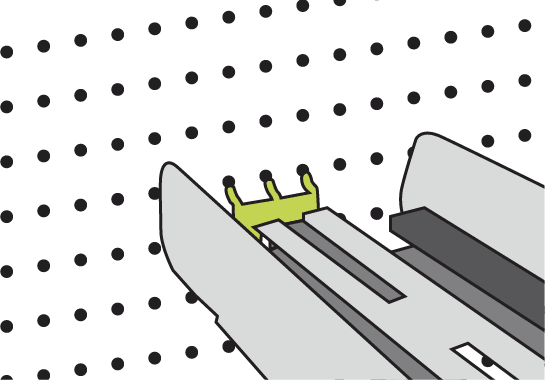 SwiftHook™ securely attaches to gondola
Installation of the patent-pending SwiftHook™ is intuitive and secure. Metal hook attaches easily to existing pegboards or slatwalls and allows for simple repositioning during planogram changes.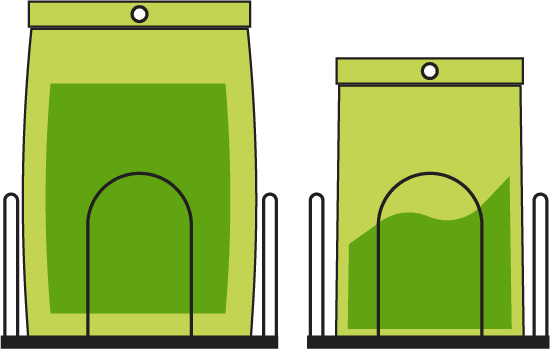 Front-facing products create new store feel every day
Pusher seamlessly glides products forward to ensure constant visibility and organization, keeping them neat. No twisting or ripped peg holes in bags.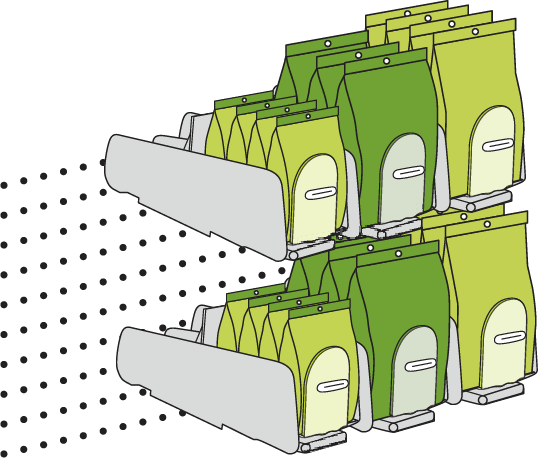 Increased product facings
Lightweight, sturdy tray allows products to sit above the gondola, creating an additional row of facings at the top.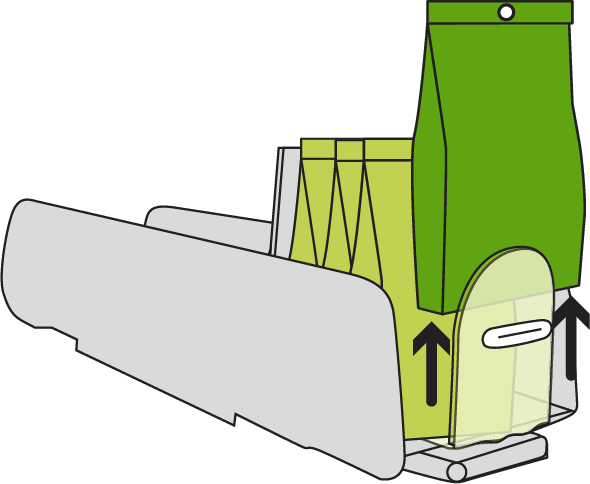 Upward pull makes reaching for low products easier
With SimpliStock™ installed, customers can grab products by simply pulling them upward – without having to bend down far to reach them.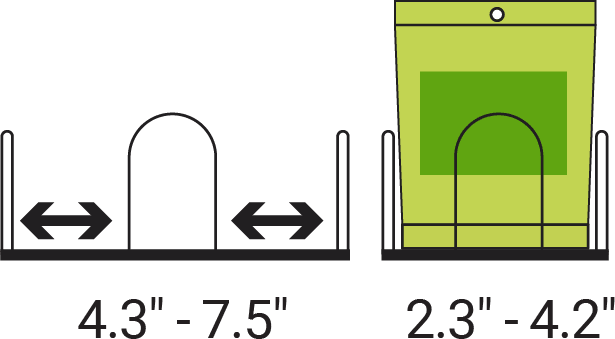 Adjustable width tray accommodates various package sizes
Width of flexible tray adjusts smoothly and easily by hand. Two sizes – narrow and wide – accommodate the majority of standard goods.
Shoppers are in and out of the freezer all the time. SimpliStock™ pusher systems help drive sales and make it easy to maintain a new store look from open to close.